The role of payments in EdTech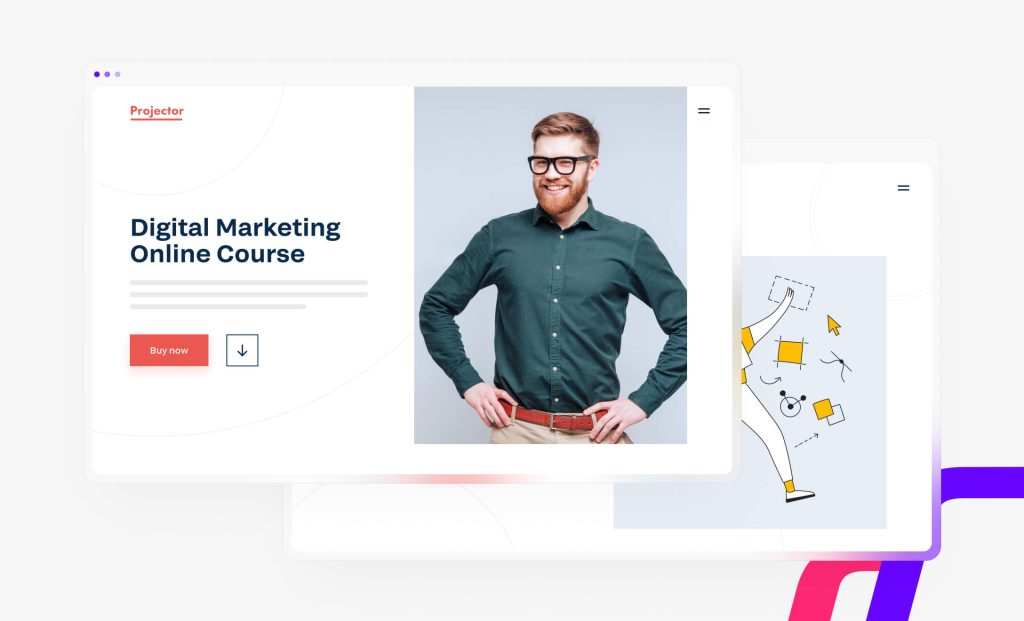 The current EdTech landscape and why it's so important
EdTech, the short form for Educational Technology, is nothing new. However, recent trends in the workplace, the education and employment sectors, and the Covid-19 pandemic have led to a dramatic rise in its use around the world.

In the workplace, many jobs and roles require employees to reach personal milestones while on the job. From learning more transferable skills to improving on existing ones (upskilling), workers can sometimes be required to invest up to 20% of their working week undertaking courses on platforms such as LinkedIn Learning and Udemy.

Where education is concerned, Educational Technology is a game-changer and oftentimes, the only option in certain cases. In the UK, for example, as individuals don't need the permission of a Local Education Agency (LEA) to home-educate a child, many parents will look to EdTech solutions like Kahoot! and Storybird to provide courses, materials, and different types of curriculum to follow. Whereas teachers and pupils with mobility or logistical issues will often turn to EdTech to act as a conduit to transmit and receive tuition.

In the employment sector, people are changing their occupations like never before in search of higher salaries, more responsibility, and more perspectives. One industry that seems very attractive at present is online programming. First of all, the demand for software developers and programmers is enormous. In addition to that, the high wages and flexible working patterns mean that there are plenty of individuals actively using EdTech platforms like Code Academy and The Institute of Coding in the hopes of filling these roles.

Finally, there was the issue of Covid-19. As mentioned earlier, of the many trends that have changed our use of EdTech, none accelerated the use of educational technology like the Coronavirus pandemic. With international borders, educational institutions, and workplaces closed with no end in sight, EdTech went from nice-to-have solutions to essentials for everyday life.

So as EdTech's value continues to skyrocket, what's next for the industry, and where can the payments industry offer more versatility?
How EdTech platforms' payment journeys are typically structured
EdTech has enabled the seamless transmission of courses and educational material places such as language apps, video conferencing tools, online learning platforms, and beyond. Although the future learning environment remains unclear, the use of technological processes is certain. And as educational technology use continues, marketplaces and platforms should look towards embedded payment solutions that can help EdTech applications deliver superior experiences to teachers and students.

While some platforms will outsource payments to a third-party solution, others will opt to build their own payment interface. As you can see, both options demonstrate that EdTech solutions are embracing more digital payment options, and there's a need to offer smooth payment experiences as well. If students (or parents) are directed back and forth between their method of payment and the platform, it can often complicate what should be a seamless process.

The good news is that to deliver seamless payment journeys, there's no need to fork out on creating new payment models. Instead, the answer could be to embed existing financial services like tailor-made payment service providers seamlessly into EdTech platforms.

Take Fondy, for instance. Integrating Fondy directly into EdTech platforms makes them far more accessible to students anywhere in the world. That's because the EdTech platform can benefit from essential Fondy payment features such as multicurrency payments, geolocation (for local payment methods and languages), split payments, payouts, subscription (recurring) payment plans, and more.

Even better, Fondy makes the whole payment process more efficient by eliminating unnecessary middlemen and networks, and transaction delays, while offering affordable payment solutions to merchants and customers alike. With complete data management and control of payment flows, EdTech platform owners can use accurate, real-time revenue streams from Fondy to plan strategies for company growth.
Which payment trends and innovations should EdTech platforms adopt?
EdTech platforms currently operate in several common pricing models, from one-off payments to recurring transactions. Examples of these include platforms that operate a flat-rate model (Reverso), a subscription-based model (Datacamp), a usage-based model (MyTutor), and a per-user model (Duolingo).
As such, EdTech companies would benefit from adopting more versatile payment models and plans such as:
Tiered pricing

– where students, parents or guardians can choose from different subscription options that offer different levels of access or features. This is a great model for software companies that want to offer their customers flexibility. Households or businesses that use several devices, such as families with multiple children, are more likely to pay for more features, such as multi-device accessibility or an advert-free plan.

Subscribe and save

– a unique subscription payment model that is a combination of flat-rate and tiered pricing so that the longer the subscription, the less it costs, so students can save money by committing to an extended term. Additionally, with subscribe and save, EdTech platforms can gain a better sense of recurring revenue, as they are able to project their finances months and even years in advance.

Per-feature bundles

– that are similar to tiered pricing with a flat rate plus additional features at an extra cost. But unlike tiered pricing, per-feature pricing allows learners to pick and choose exactly which features they need. Per-feature models are common with SaaS companies that offer students the chance to create custom bundles and only pay for features they'll actually use and therefore engage the platform in the long term.
To offer such versatile subscriptions and plans, EdTech platforms will need even more robust payment features such as split payments, recurring billing, and cross-border invoicing. This is where payment service providers (PSPs) and payment gateways come in so handy.
Among the many benefits of using a payment service provider include:
Access to acquiring banks and the entire banking network
Extensive payment options, such as local payment methods
Advanced security, compliance adherence
Reduced costs compared to building a custom payment system
Using payment service providers is the way forward for EdTech platforms
Payment service providers are a great cost-effective way for EdTech platforms to pay (teachers, tutors, lecturers, etc) and get paid by students and learners. In fact, using a payment service provider like Fondy can cut the cost of processing payments by up to 80%. Even better, a payment solution such as this can reduce the many payment delays normally associated with traditional payment methods.

Above all, using a trusted payment system delivers the ultimate benefit, namely, peace of mind for teachers and students. For teachers, they can concentrate on their study plans safely in the knowledge that their reimbursements will arrive in a timely fashion, while students can also rest assured that their courses can continue uninterrupted.
The future of EdTech
EdTech and the payments industry share some similarities. Advances in technology, such as AI and machine learning, mean that many of the digital roadblocks within both industries are diminishing.

As Covid-19, the global recession, and the cost of living crisis linger, certain industries like EdTech continue to grow. That's because both investors and consumers alike have first-hand experience of the benefits of educational technology. Whether it's the threat of social distancing or the increased cost of traditional education, EdTech can always come to the rescue. And like other forms of technology, as Edtech becomes more widespread, the lower the price for its users, which is great news for learners on lower training budgets

For companies venturing into EdTech, there's welcome news too. In fact, the value of the global EdTech market in 2021 was already around $107 billion, and according to projections by researchers Holon IQ, the industry is expected to nearly quadruple by 2025.

"So what are the reasons for these outstanding rates of growth?"

One factor driving EdTech's increasing growth is the increased number of smart devices globally. From mobile phones to tablets, smart devices allow people to study almost anything from almost anywhere. You could say that much like the payments industry with its ever-evolving ease of access, EdTech is also responsible for breaking down geographical and economic walls.

While not as noticeable in the Western world, where smart device use is already rampant, it's certain parts of Asia and Africa that are having a rapid growth in smart device use as mobile phone and broadband networks extend to previously uncovered regions.

Innovations in EdTech are also responsible for driving growth. For example, online and EdTech courses often use gamification to reward students for progressing to new levels, in addition to maintaining learners' focus and motivation. Examples of this can be seen in the language learning app Memrise, where students are continuously rewarded for new achievements.

SaaS (Software-as-a-Service) start-ups, in particular, are well placed to participate in EdTech's future as the software is delivered directly into a web browser without time-consuming installations. And as cloud-based software, SaaS applications are best placed to allow students access from anywhere in the world, making it more affordable and also flexible for users. Finally, the combination of SaaS-based education and SaaS-powered payment gateways will make it even easier for teachers and students to pay and continue journeys either in-person or remotely.