If there's a topic we've missed, let us know, and we will be happy to dive into it.
Maximising positive impact: the synergy of AI, sustainability, and comprehensive payment solutions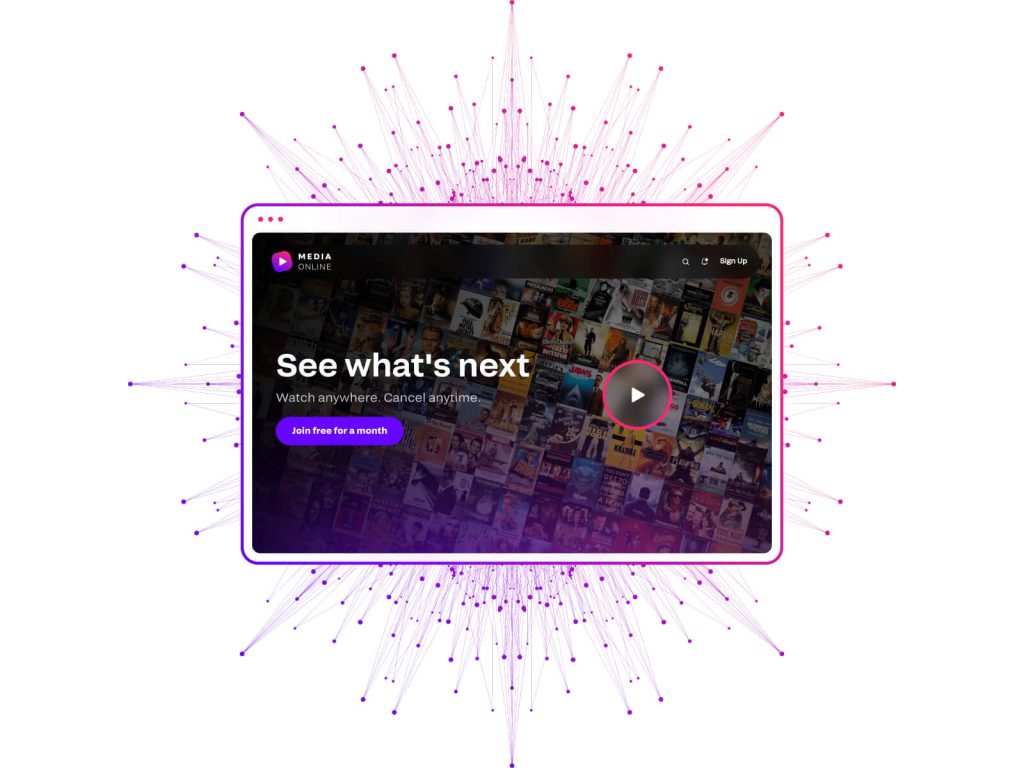 According to many experts, the arrival of artificial intelligence (AI) means that we are now in an era of bots that are smarter than Einstein. From industries such as payments to aviation and beyond, artificial intelligence is game-changing in how we go about our daily lives and conduct business operations.

The 'I' in AI is a key element referring to "intelligence", particularly the ability of software, apps, and other forms of technology to learn and reason, make generalisations and suggestions, and infer meaning. And as a result, without even realising it, individuals make everyday decisions based on or assisted by AI, which is where businesses such as marketplaces and platforms can harness this intelligence to provide a whole host of services to individuals and other businesses.

One example of an AI platform and application includes Netflix. Without AI, Netflix's content library would just be a collection of random films, series, etc., that the platform hopes will attract more sign-ups. Instead, Netflix has developed several AI algorithms to make wise content-purchasing decisions based on its user data. Those AI algorithms determine what shows to produce, which ones to licence, what content to show to each user or family account, and, more importantly, how much to pay or budget for each piece of content. That way, AI is helping the streaming platform to be as efficient as possible.

Netflix also uses AI-powered payment options to add even more value to its service. These options include streamlined billing, subscriptions, recurring payments, automated payments, and even custom payment plans adapted to different households and family members.

In the payments space, the "Buy Now, Pay Later" platform Klarna has partnered with OpenAI to bring even smoother shopping experiences via ChatGPT. The collaboration will bring a highly personalised shopping experience by providing curated product recommendations to users who ask the platform for shopping advice, along with links to buy those products.

Interestingly, the power of artificial intelligence is being used to solve some of the payment challenges faced by Software as a service (SaaS) platforms.
How one-stop payment solutions help SaaS company owners
Developing and managing a SaaS platform involves a complex network of moving parts and specialist team members. As a result, payment processing is best placed in the hands of one convenient payment solution. That way, SaaS platform owners can concentrate their efforts on other activities with the peace of mind that their payments are being processed seamlessly.

In today's modern business world, every minute spent on manual payment processing is a minute taken away from growing your company and serving your customers. That's why using payment automation on offer from payment gateways and payment service providers is the logical solution to such challenges.

Payment automation saves you precious time and helps minimise errors, improve cash flow management, and enhance supplier and customer relationships. With payment automation, companies can streamline their payment workflows by automating manual duties such as data inputting, invoice processing, and payment features like recurring payments, split payments, and payout disbursement.

With payment automation in place, businesses can eliminate time-consuming paper-based processes that are error-prone, slow, and environmentally unfriendly. Instead, businesses such as SaaS platforms can tap into technologies such as artificial intelligence (AI) and machine learning to handle their payment needs.

Even better, optimised and automated payment flows integrated with machine learning can provide crucial data insights that can inform sustainable business decisions. Insights like these are often difficult and time-consuming if sourced from manual processes.
Dedicated payment solutions for SaaS platforms
For all the sophisticated software and services that SaaS solutions provide, they need reliable end-to-end payment service providers and gateways to make their business operations run smoothly. That includes providing vital features such as geolocation, personalisation, analytics and data management, and smooth payment checkouts.

That's why a dedicated, one-stop payment solution like Fondy's Flow Payments that handles every business need and potential challenge is essential for SaaS providers and platforms.
Fondy's Flow Payments feature is specifically tailored with businesses like SaaS platforms in mind and to help them grow while offering a mixture of options and features, including:
Payment acceptance with multiple options like Open Banking and Faster Payments
Versatile payment management, including creating invoices without the need for a separate website or invoicing software
Cost-effectiveness by being cheaper than the competition
Complete money management with full visibility of incomings, outgoings, and projections
Localisation such as preferred currencies, payment methods, and languages
Quick and simple partner supplier onboarding
With seamless integration into existing platforms, such as accounting systems, Fondy's end-to-end technology streamlines the entire payment process, from onboarding merchants to managing payouts and split payments.
Adding Fondy Flow Payments to existing SaaS platforms benefits the platforms themselves and their customers by:
Simplifying payment journeys through automation, i.e., removing the manual and repetitive inputting of data and customer information
Reducing payment costs and improving efficiency by eliminating third-party card payment networks and forex requirements where necessary
Adhering to payment security and compliance standards such as PCI DSS to help reduce fraud
Manage all your partner's KYC/KYB checks in one smooth integration
What payment challenges do SaaS platforms have to overcome?
For SaaS platforms, a successful payment strategy requires selecting the right payment provider that will sit at the core of the service and evolve with the SaaS company's broader business strategy.

As SaaS companies typically operate in one of three common ways; either through a subscription-based pricing model (Netflix) or a usage-based pricing model (AirBnB), or a credit-based pricing model (iStockphoto), the payment provider will need to have the flexibility to handle the SaaS company's pricing model of choice.

As a result, SaaS platforms are increasingly integrating AI-powered payment flows to improve their operations and efficiency to increase the value of their businesses.
For SaaS platforms that aren't yet harnessing the power of AI, these difficulties could include:
Splitting payments amongst different partners and suppliers
Processing instant settlements and payouts to partners such as couriers (for food delivery services like Just Eat) and drivers (for ride-sharing providers like Uber)
Maintaining data management systems for customer information and details
Accurate reporting tools for customer analytics, behaviour, and trends
Accepting newer payment options, such as local payment methods and digital wallets
Adhering to compliance, tax, local law, and security requirements
If any of the above bottlenecks aren't resolved, business operations can quickly grind to a halt. For example, if a SaaS accommodation rental company can't accept local payment methods, then not processing payments from overseas customers can affect that business' bottom line.
The importance of security and compliance in payment solutions for AI-powered platforms
Amongst its many benefits, Artificial Intelligence (AI) is also a great tool that can help payment service providers, gateways, and platforms reduce fraudulent payments, enhance security and perform Anti-Money Laundering (AML) checks.

As a result, providers such as SaaS platforms that use such payment gateways and payment service providers also benefit from these features.

For example, Mastercard has recently created the Consumer Fraud Risk feature in the United Kingdom. The feature uses technology such as artificial intelligence and machine learning to flag potentially fraudulent activity.

In such cases, the innovative system also combines its well-rounded knowledge of the payments space to match payments data with analysis variables such as account names, history, and payer and payee information.

Consumer Fraud Risk builds on already extensive work that Mastercard has undertaken with UK banks and financial providers to track the movement of money between accounts. That's because as technology gets more sophisticated, so do online scams, which provide fraudsters with increased ways to carry out cybercrime.
Cost-effective payment processing management for SaaS
By offering fully integrated, end-to-end payment solutions to SaaS companies, they can help their merchants by making their payment processes more accessible. And by simplifying the process, merchants will benefit from faster, more secure, and more seamless payment management, thereby reducing the costs of using multiple payment solutions to perform different payment tasks and the costs for additional administrative work.

As the entire payment solution is housed under one unified platform, all merchant payment needs can be serviced in-house, making the process as seamless and cost-effective as possible. The platform scales automatically, enabling merchants to manage tasks such as handling large card volumes in real time at no additional cost.