If there's a topic we've missed, let us know, and we will be happy to dive into it.
How to choose the best payment gateway for small businesses?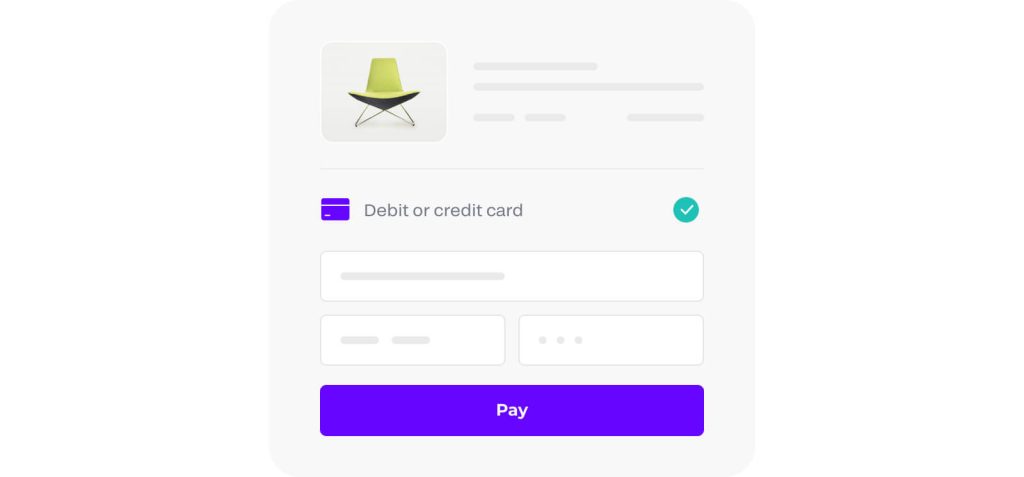 If you are launching a small business, you might have heard some scary statistics on how many companies fail in their first few years. According to some experts, a staggering 90% of new or online businesses are destined to fail. However, the truth is much more encouraging. That's because a healthy 50% of small businesses make it to five years. As well as creating a clear and concise business plan and reinvesting back into the company, you'll also need to keep your expenses low.

New companies typically fail because they run out of finances, so it makes sense to keep your costs as low as possible. That said, here are some essential areas where your business will need to depart with your hard-earned funds both offline and online:
Equipment, including bank card readers.
Office supplies such as stationary and business cards.
Incorporation/registration fees (UK).
Office or co-working space.
Inventory (retail, wholesale, manufacturing, or distribution sector).
Online marketing.
Website/online web hosting services.
Office furniture and supplies.
Credit card fees.
Utilities.
Payroll.
Professional consultants.
Insurance.
Small business bank accounts.
Taxes.
Shipping (if applicable).
Online payment systems and online gateways.
When you're running a small company, you need a reliable online payment processor, gateway, or online system to accept payments from customers. However, as a small business owner, you shouldn't just grab the first one you come across. That's because larger businesses have the luxury of more choices as they can afford to use the best payment processors, gateway, and online systems that small companies can't.

Instead, small business owners should spend some time comparing some of the best payment processor options on the market, focusing on cost, online card security, speed, online features, and what kind of online payments each system best supports.
What's the difference between a payment processor and a payment gateway? And what is a payment system?
The difference between a payment processor and a payment gateway is that a payment processor is the service provider facilitating the transaction. On the other hand, a payment gateway is the communication channel responsible for securely transmitting the payment data to the payment processor and credit card or bank card networks.

Some online payment processors have their own integrated payment gateways and vice versa. For example, Fondy is a combined online payment gateway and payment processor. What that means is that we can support payment acceptance and the reconciliation of accepted funds.

As a result, the two terms, and some brand names, are often used interchangeably. Payment processors and gateways are collectively called online payment systems or solutions.
Payment systems for small companies
You've probably heard of many of the best payment systems in the world. You might even have used a few of them when paying for goods and services. But have you considered Fondy?

Fondy is a one-stop solution for every online transaction. You can make online payments from websites, mobile apps, and computers from any device. It's free to get started with, and you can start processing local payments from cards and bank accounts in 36 countries. Simply pay a set fee for each transaction. Even better, the more online transactions you have, the lower the fee.
As a one-stop payment platform gateway, Fondy understands the need for businesses from the UK to the US to accept various online payment methods in a variety of currencies. Want to know more about us? Great! Check out our About Fondy page and discover what inspires us and how that can benefit your business, no matter the size.
Payment processors for small businesses
If you're looking for payment processor platforms for small businesses, you're in the right place. Payment processors will be able to handle both online and in-store payments. An ideal payment processor will also feature a mixture of convenience, online security, user-friendly features, and affordable pricing options. Even as a customer of other small businesses, you may recognise some of the most popular payment processors' brand names from your online bank card account statements.
Here are the features you should look for when choosing a payment processor for your small business:
Easy integration
Look for payment processors with API-driven integration to sync your business data. Additionally, pick a card processor that has a track record of simple merchant onboarding options.
Robust card security
While seamless integration is necessary for your payment processor, you'll want it to be as tough as nails regarding security.
Mobile payments
Cash is no longer King. Your payment processor platform needs to support mobile and card payments for faster, more user-friendly transactions.
Flexible payments
A wide range of payment options gives your customers more flexibility. In turn, it prevents them from going to your competition in search of more suitable payment options, including local bank cards.
Modular solution
This feature lets you choose what customisable platform features you need as and when your business increases in size. For example, if you expand your small business to new countries, you'll want to know how to accept and collect local and international debit and credit cards.
Add-ons
Look for a payment processing system that has the option of adding new tools or modules to your payment checkouts. If your small business needs to accept new credit cards or create different invoices in the future, you'll want to have that business functionality.
PCI DSS compliance
Every payment processing system should comply with the Payment Card Industry Data Security Standard (PCI DSS), ensuring that your systems are secure for card and mobile payment options.
Recurring billing
A complex billing system should provide all the necessary tools you need to process payments, invoices, and bill customers automatically at regular intervals.
Online analytics reports
A good payment processor should have an analytics dashboard that provides end-to-end reporting with easy access to all payment-related, business, and card data.
Best payment gateways and platforms for small to medium-sized businesses (SMBs)
Choosing an online payment gateway is an exciting time for your business. Your idea is taking shape, and now you need a cost-effective and efficient way of taking and making business payments. When deciding how to select a payment gateway, you'll need to consider several factors. It all depends on the size of your company, how many employees you have, your online presence, the nature of your business, and its existing structure. Primarily, you need to factor in:
Online security
Make sure your payment gateway is PCI DSS compliant. How can you do this? Well, PCI stands for Payment Card Industry, and DSS stands for Data Security Standard. All payment gateway providers in the UK that use bank cards to process transactions need to operate in compliance with this standard which includes: data handling by the computer software for the business, protection against internet intrusions on sensitive data for financial transactions, protection from data theft by employees of the company and correct hard drive disposal.
International reach
If you are taking international orders, it's key that your payment gateway has the capability of accepting and processing multiple currencies, card types, and card schemes. For example, if your business is based in the UK, you'll also need to check if there are any additional fees for international payments and how many countries and territories require your company to have a merchant account.
Payment platform speeds
Some gateways can take three days to a week to make your money available. If you require flexible access to your cash flow, find a payment gateway that can give you quick access to your funds.
Set up time
Depending on the nature of your business, how soon do you need to start processing payments? If you're running a temporary pop-up, you will probably need a payment gateway with instant sign-up and quick integration. That way, you can start accepting payments on the same day. With other payment gateway apps, you may need to wait before your merchant account is set up.
Small business merchant accounts
Merchant accounts are business bank accounts that allow companies to process debit and credit card payments. In essence, the merchant account acts as an intermediary between the cardholder and the transfer of the funds into a business account. That way, merchant accounts make instant payments possible. In turn, your business won't have to wait for your customers to pay their credit card bills for you to receive your money.

It's possible to get your payment gateway and merchant account from separate providers. It might not seem convenient, but going the separate route could get you better card processing rates. Usually, payment processors that offer a payment gateway and a merchant account tend to be more expensive. That's also the case with eCommerce payment gateway apps that offer you merchant accounts from their favourite providers on a referral agreement per account.
Potential for scalability
The best payment gateways are those that can grow as your company grows. Before getting a payment gateway, you should think about the future and scenarios where you'll start handling increased volume without slowing down other aspects of your business. Some payment gateway apps offer scalable business how-to solutions, flexible invoices, and accounts that can be customised to meet your potential growth.
User reviews
Seek out some word of mouth or the words of others. Make sure to read user reviews before selecting a payment gateway for your company. Checking out what other users have to say, including the best and worst customer experiences, is a great way to get an unbiased opinion of what to expect. Look for honest reviews about customer service and support, ease of access, account security, invoices, and affordability. You can find user reviews on popular business software platforms, such as Trustpilot, and various tech YouTube how-to use channels.
Merchant dashboards
If you need an efficient way of unifying all of your payments, then you need a merchant dashboard. That way, you can see where, how, and when your inbound payments are coming from and which account payments are pending. Any merchant worth its weight should give you the best overview of your cash flows, invoices, bank accounts, and real-time events, including:
Transactions management accounts to manage your business transactions, download reports, initiate refunds, and resolve disputes such as chargebacks and settlements.
Bank account management so that you can manage your daily banking account activities. You can use this feature to edit how your dashboard appears, your business details, created invoices, bank account details, settings such as loans and overdrafts, and account notification settings.
Instant notifications to inform you of any payment activity. That way, you can be informed of every payment or event and also recognise any fraudulent activities with your online payment account transactions.
Some of the best providers, like Square, PayPal, Stripe, and Shopify, are popular gateway providers because they can also act as your merchant account. Of course, there is a cost involved, but it takes care of most of the heavy lifting. You simply sign up, decide on how you want to pay each month, and you can start receiving payments.

If you choose a different type of payment gateway provider or build a custom solution, you'll need to open a merchant account with a bank before you can start accepting credit card and debit card payments.
Costs
Speaking of set-up times, some payment gateways may charge a fee for account installation. Additionally, you'll need to factor in administration, monthly account maintenance, and transaction costs. If you process regular transactions, high costs can sometimes be justified. However, if you handle a lower volume of card sales, you should avoid payment gateway accounts with high monthly fees.
Choice of payment flows
Most payment gateways give you a couple of different options for customising your payment flow. These include how to add your company branding and logos, account settings, a choice of languages and currencies, and card payment methods. Whatever you do, choose a payment gateway provider that offers the choice of payment flow that works within your company's existing infrastructure.
How to accept card payments for small businesses
Small businesses need reliable methods of taking card payments in three main scenarios: how to accept in-store payments, how to collect online payments, and how to process payments over the phone.
Over-the-phone payments
Also known as card-not-present (CNP) transactions, you'll need a credit card reader and a point-of-sale (POS) terminal or an online payment gateway. A card-not-present (CNP) transaction occurs when neither the cardholder nor the debit or credit card is physically present during the sale. Although the name says phone, it's most common for orders that also occur or by fax and mail. As technology gets more innovative, over-the-phone business transactions are becoming less popular, given how more faster and advanced portals of payments are evolving.

That's because they are generally slow, not the most secure, and error-prone as the process involves sharing your sensitive debit card or credit card number with the merchant and the merchant manually entering that data into their card reader. Card-not-present transactions incur the highest processing costs because they are more susceptible to scammers and online fraud.
In-store payments
They are changing the way vendors and merchants accept payment. Remember when many services were cash-only? That's becoming a thing of the past. That's because in-store payments have evolved into in-person payments. As long as the merchant is present, they can accept card payments. That's great news for market stall traders, workmen like electricians, ride-sharing services, pop-up food services, and more account-based services like plumbers in the UK who have struggled with coming up with ways of how to accept remote payments through an app.

These transactions involve the customer presenting the debit card or credit card to make a purchase. Because they pose a lower risk of fraud, in-store transactions typically have lower fees than the other types of credit card transactions. To process an in-store or in-person payment account in the UK, you'll typically need a card reader/reading app and a POS terminal to process the credit card or debit card.
Online payments
Without a doubt, the most common avenue of accepting credit and debit card payments is on the internet. If you want to accept online credit card and debit card payments, you'll need an online presence such as an online store, marketplace, or website integrated with a payment gateway account. eCommerce shops, restaurants that accept orders online, and companies that provide digital services like apps are examples of businesses that rely on online credit card or debit card processing options. Because of the convenience and ease of access, online payments typically have higher processing costs and charges than other forms of card transactions or card payments.
How to find the cheapest and best merchant services for small businesses
If you're looking for the best merchant services and features for your small business at an affordable cost, help is at hand.
The following tips can make sure you get the card processing features you need for the best price:
Buy your own software and hardware

– purchasing your equipment, such as an online POS terminal, is a lot cheaper option than renting or leasing the equipment on a rental account basis.

Research the best account pricing models

– depending on your product pricing and volume transactions, certain merchant services will be more appealing than others. For example, avoid plans with monthly minimums. If you don't process enough funds or credit card sales in a calendar month to meet the minimum amount you have to pay your processor, you'll likely be liable for the difference.

Side-step made-up account fees

– some online merchant app services will try and tempt you with low processing rates but be wary. That's because those attractive offers could be hiding obscurely named app fees that sound important but don't mean anything. If there's a certain card fee, ask what it's for and compare it with other merchant service apps.

Research many providers

– as a small business, it's natural to have a small business budget. That means you'll have a smaller pool to choose from and have to watch your pennies and your cents. Make sure you do your research even if the first merchant service provider or app seems like the one. Request multiple quotes and options from the best merchant services, and don't be afraid to request demos and business cards. The best merchant service providers should be happy to walk you through their online or app offerings, and a bad merchant service provider might hesitate to do so.
It's also worth working out the total cost of using a payment gateway, all options considered. That means looking beyond payment gateways with the lowest fees. Sometimes so-called "low fees" will end up costing you more in the long run. Features like poor checkout flow, unreliable app, or poor account useability due to a poor gateway will also cost you revenue in terms of lost sales. Therefore, a relatively "cheap" best payment gateway should be researched thoroughly to sniff out any potential pitfalls.
How to save on start-up business payment costs
As discussed previously, the payments associated with starting a business can get costly quickly, especially when they're essential expenses like office space and equipment. In some cases, though, certain apps and services can do the job of the best professional, thereby saving you recruitment and salary costs.
Some other ways to save on initial business costs include:
Securing funding
Once you complete an estimate of your small business costs, you might think that the costs are too high for you to manage or afford. Instead of giving up on your business plans, you could instead go down the funding route. Your initial funding could come from a combination of debt and equity financing.

That said, small business financing is quite uncommon for unknown businesses. That's because most lenders and venture capitalists only feel comfortable offering funding to established, well-known UK companies, platforms, and apps. As a result, you'll need to find credit lenders or those who exclusively work with start-ups or small businesses and app or online entrepreneurs, as there's sometimes more potential for success but also sometimes more risks attached.
Get a business credit card
Business credit cards are easier to obtain than small business loans. Corporate credit cards are also better than using your personal credit cards for business expenses. Also, business credit cards usually get you a higher credit limit than any personal credit card. It goes without saying, but a business credit card has many perks, including separating your personal and business finances if you're registered as an LLC or corporation in the UK. Separating your business and your personal finances not only gives you peace of mind but also helps you keep your personal liability protections after forming an LLC or corporation in the UK.