If there's a topic we've missed, let us know, and we will be happy to dive into it.
How to accept payments on PayPal?

If you've heard someone say "I'll PayPal you" but weren't sure what they meant, you're in the right place.

"PayPaling" someone is simply just another way of saying "I'll transfer money" or "I'll send money to someone". To pay by PayPal is a way of settling a bill or transferring money to a merchant or business.

PayPal is a financial platform that lets you process financial and money transactions online without entering your financial details every time you pay.

To use PayPal, simply register for an account and link your bank card or account to PayPal to receive access to the platform. Then, whenever you see the PayPal option online, click the button and pay, receive, or transfer money with PayPal.

You can also use your PayPal account to add money, request money, or send money to other users. So now, if you ever need to send money to someone, say "I'll PayPal you" and they'll understand how they'll receive the funds.

Now that you understand PayPal better, continue reading to discover more about the platform, including how it was formed, additional features, and money benefits.
How was PayPal started?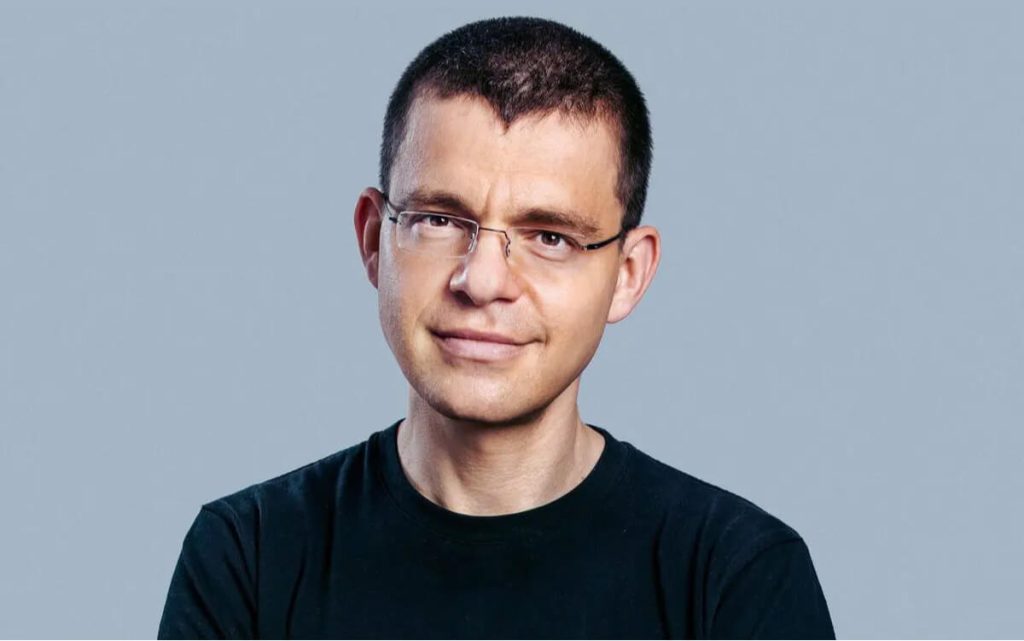 The PayPal website was created in 1998 by Max Levchin and Peter Theil. However, at the time of its conception, PayPal was known as Confinity.

But it wasn't until nearly five years later that PayPal really came to global attention when eBay acquired the platform for a whopping $1.5 bn. As a result of this game-changing acquisition, PayPal soon becomes a popular method for adding, sending, and transferring money, as well as a way for paying for goods by many online merchants.

For the next couple of years, under eBay, PayPal grew its reach around the world as it continued to add more accepted currencies and money options to its platform. Even better, in 2007, PayPal was to add a European Union (EU) banking money license to its platform. This gave the platform more access to EU countries and financial money ecosystems, taking its customer base to well over 35 million customers around the world.

In a further effort, PayPal moved its headquarters to Luxembourg, aiming to add to its presence in Europe. As a company, PayPal has been a company that has a history of taking money gambles and financial risks in an effort to add to its functionalites. These moves have often added more revenue and received a growing customer base.

In 2008, PayPal's parent company eBay acquired Bill Me Later, one of PayPal's biggest rivals in the digital and money payments space. The addition of Bill Me Later's network granted PayPal access to over a thousand new brands, websites, and digital money platforms, including Amazon, Fujitsu, JetBlue, and US Airways.

The move further solidified PayPal's reputation as a dominant player in the money transfer industry as it also launched financial money apps supported by iPhone, Android, and Samsung-powered smartphones and tablets.
How to add a PayPal business account to receive money
Before creating your PayPal business account, make sure you know how to locate your business documents. That way, you can speed up the process of setting up your account and receive money afterward. Whether your company is a limited liability company, a corporation, or a charity, having your documentation nearby will make opening your Paypal account simple.

First up, visit paypal.com, click 'Sign up' and select 'Business Account'. Then:
Add your email address and choose a strong password.
Select whether or not your PayPal Business Account will be used for a registered business.
Input your business details, including its legal name and estimated monthly money sales.
Add a PayPal Business Debit Mastercard (optional) method.
Enter your personal information, including your National Insurance (UK) or Social Security Number (US).
Select the type of business you operate, i.e. how do you sell 'goods', 'services', 'money transfer service' or 'other.
Enter how you want your money paid and how your integration preferences are displayed (you can edit this later).
That's it, all done. Now, link your bank account to your PayPal account to start collecting money and payments.
As a one-stop payment platform gateway, Fondy understands the need for businesses from the UK to the US to accept various online money payment methods in a variety of currencies. Want to know more about us? Great. Check out our about Fondy page and discover what inspires us and how that can benefit your business, no matter the size.
How do I add a bank account to my PayPal account?
If you're wondering how to connect your bank and PayPal accounts, you're in luck. That's because there are several ways to link a bank account to you PayPal account. Here's how to link a bank account to your PayPal account in just a few minutes:
Click the 'Wallet' button at the top of the page.
Select 'Link a bank account' method.
Choose your bank

Depending on the bank you select, you may have the option to link your bank instantly using your online banking login information

, or click 'Don't see your bank?' at the bottom.
Enter your bank account details manually and click 'Agree and Link'.
What money payment methods does PayPal accept?
With PayPal, you can offer your customers a mixture of subscriptions as well as global and local payment options. These include receiving:
Bank money transfers

Debit or credit cards

Point of sale devices (Apple, Samsung, and Google Pay)

Shareable how-to pay links

QR codes

Virtual terminals (via phone)
How to receive PayPal invoicing
A PayPal invoice is an invoice sent via the PayPal platform. You can create custom invoices from templates on PayPal and get paid faster. With the PayPal website, you can also add professional-looking estimates to bid for jobs and projects. Once you've created your invoice, your recipient will receive it via email and can pay using PayPal.

If you receive payments or receive money primarily from PayPal, their invoicing feature is a great option. However, if you receive payments or money from multiple sources, you may be better off with a broader accounting software that covers all bases. How come? That's because some additional disadvantages of PayPal invoices include that the fees can be quite high and the invoices can be confusing to recipients who don't know how to use PayPal to move money.
The benefits and drawbacks of using PayPal
The advantages of using PayPal for your business money payments include that:
It's easy to add, set up, and use
Your customers don't need a PayPal account to pay you or receive money from you
Your business doesn't need a merchant account
PayPal's fees are usually lower than many merchant accounts
You can add recurring money payment features
You can integrate PayPal with a number of shopping cart platforms
PayPal is known for its safety when it comes to moving money and how to make payments
Alternatively, the cons of using the PayPal website for your business are that:
There are usually hefty fees for chargebacks
It can take up to three days to receive your money
How some companies and clients refuse to use PayPal
It can be challenging to contact PayPal's customer support or find how-to guides
How to receive PayPal's payment gateway
If you already use a payment processor for receiving business, you can add Payflow, which is PayPal's money payment gateway. Payflow gives you two gateway options to receive money or payments depending on how you want your checkout page to look. These options are Payflow Link and Payflow Pro.

With Payflow Link, your customers enter their payment details at checkout on a secure, PCI-DSS-compliant template hosted by PayPal. Payflow Link is available without set-up, how-to guides, or monthly fees.

Alternatively, Payflow Pro is a fully-customisable option that has no set-up fees but a monthly charge. Payflow Pro lets you build a unique money checkout experience that meets your customers' exact needs. From the languages and money settings to the layout, Payflow gives you more freedom and more control over when and how to receive money or payments.