If there's a topic we've missed, let us know, and we will be happy to dive into it.
The crucial role of payments in empowering gig platforms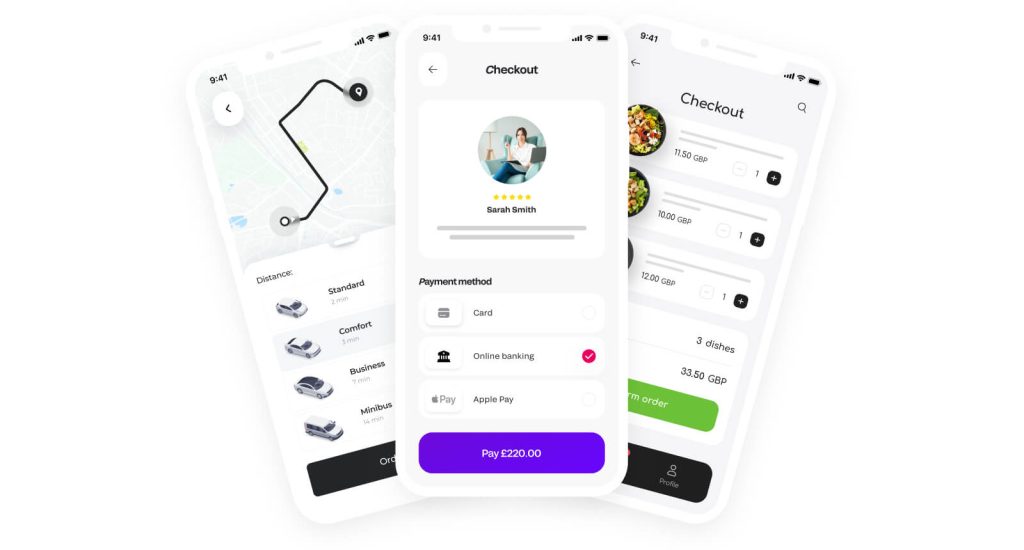 It's a well-known fact that the likes of Uber, Etsy, and Lyft continue to drive the endless boom of the gig economy. But the gig economy, as a whole, is so much more diverse than ride-hailing apps and websites. Nowadays, there's everything (from hot meals to laundered clothes) and everyone (from Instagram marketers to sellers on Etsy or eBay) available at the touch of a button.
In numbers, some impressive statistics regarding the gig economy, current and projected, include:
1.57 billion gig workers globally, per the World Bank
90 million US gig workers by 2028, according to Statista
A GDP worth $4.5 trillion, per Staffing Industry Analysts
The rise of digital applications and online platforms has considerably increased the gig economy's popularity and feasibility. While traditional employment comes with fixed weekly or monthly payments, the nature of the gig economy is significantly different. The gig economy's project-based, short-term arrangements nature has spawned the need for new payment models.

For example, some gig workers, such as ride-sharing, use digital payment apps for direct payments between gig workers and customers. While some project-based, like plumbing and furniture assembly, require on-demand payments upon completion.

All this means is that there's an opportunity for versatile payment solutions to solve any issues regarding the flow of money from client to gig economy platform and then on to the gig workers themselves.

With Flow Payments, for instance, everyone from online sellers to freelance gig workers can benefit from opening an IBAN account (instead of a traditional bank) in just a few steps. That way, they can receive instant settlements to help balance their cash flow.

As a result, payment systems for gig workers are becoming an increasingly important component of the gig work ecosystem. Continue reading to learn about where payments in the gig economy currently stand and what the future holds for the industry at large.
Payment preferences in the gig economy
Companies such as Airbnb and Fiverr that rely on gig workers for their business model are best served by working with a payments partner that complements the very nature of gig work. These include one-off, on-demand, and sometimes infrequent transactions.

If those companies operate across multiple borders, then they'll need to consider local payment dynamics, payout functionality, language settings, global currencies and access, compliance, licensing, convenience, and customer service.

Ultimately, gig workers want control and understanding of how, when, and where they get paid and need payment solutions that can cater to these pain points for gig workers to meet the demands of this growing industry. Therefore, amid growing competition, gig industry platforms need to provide efficient and accurate payments.

As for countries with the largest gig economies, the United Kingdom is one of the largest. The number of freelancers in the UK increased by 31% in 2018. These trends indicate a significant shift towards non-traditional employment opportunities that provide greater flexibility.
Currently, the most common avenues for gig work payment include:
Gig platform payment systems help freelancers get paid through integrated payment systems that hold payments until the gig worker withdraws them to a linked payment method. By integrating a system like Flow Payments, gig platforms can offer features like split payments, multiparty payouts, performance analytics, etc.
Digital payment platforms enable many gig workers to get paid through digital payment methods.
Direct deposits through bank accounts are among the most convenient and secure payment methods for freelancers and independent contractors.
Peer-to-peer payments allow workers to receive payments directly from customers through p2p payment apps and platforms.
Cash or cheque payments are essential in some countries where independent contractors provide offline services.
eWallets and card payouts for "unbanked" gig workers.
Bank account numbers and IBAN accounts, like a Flow Payments business account, for multicurrency payouts for gig workers such as eBay vendors.
Wire transfers for vacation property owners like Vrbo and Airbnb users.
The importance of secure payments in the gig economy
Secure payment solutions are crucial for gig workers as they often rely on short-term contracts or freelance work. Late payments can be a common challenge as they can impact the financial security of many individuals who live from one pay cheque to another.

The gig economy is expanding three times faster than the total U.S. workforce and evolving what was once viewed as a "side hustle" trend into a new way of working. Whereas across the pond in the United Kingdom, experts believe that the gig economy of the UK will grow 300% in the next three years.

To better support gig workers through payment modernisation, daily consider offering advanced payment solutions that provide fast, convenient, secure, and traceable payment methods such as Direct Deposit, which is a common payment method of providing gig workers with fast and secure access to their wages without incurring any additional fees.

Online transactions, especially those in the gig economy, are susceptible to data breaches, where hackers attempt to access and steal customer information. Therefore, it's important to ensure that the payment processing is secure and protects valuable company and customer data.
Security is crucial for payment solutions due to several reasons:
Fraud prevention
From money laundering to identity theft, online merchants are exposed to a range of fraud risks on a daily basis. Trusted third-party providers can hold your credit card information, store personal and financial data, or even process transactions on your behalf.
Compliance requirements
Following protocols such as PCI Compliance and 3D Secure to ensure payment security.
Chargeback reductions
Secure payment processing can help in reducing chargebacks.
Growth
A secure payment system can help businesses grow at local and international levels.
Reputational protection
Security breaches can damage a company's reputation and trustworthiness.
As trust is everything in eCommerce, cutting corners with payment security could negatively impact your sales for years. Therefore, it's crucial for businesses to ensure that their customers' data is protected and to avoid unauthorised transactions and data breaches.

By offering secure payment solutions, businesses can retain strong employees in the long run and help sustain the growth of the gig economy.
Is today's gig worker tomorrow's entrepreneur?
The gig economy is a fast pathway to becoming an entrepreneur. According to a study by the National Bureau of Economic Research, jobs in the gig economy reduce the risks of individuals launching new businesses by providing an income safety net.

The study also showed certain roles within the gig economy, such as Uber driving, increase entrepreneurial activity by making it less costly for entrepreneurs to boost their incomes while developing their own ideas, such as apps and web-based services.

That's because gig work complements the formation of new businesses by giving potential entrepreneurs opportunities such as free time and freedom plus a way to supplement their incomes while their side hustle is still taking shape.

On the flip side, gig economy work may also divert some potential entrepreneurs towards full-time gig work instead, as it could prove to be a more reliable income source in the long term.
The future of payments in gig-based businesses
Some of the trends that are shaping the future of payment systems for the gig economy include:
Real-time payments. Gig workers often earn less than full-time employees, so they wish to be paid immediately after they complete their gigs. The best way to achieve this is through instant settlements via a Flow Payments IBAN account. Sellers can open an account in minutes and collect payments later that same day. As time progresses, freelance workers are also increasingly demanding immediate access to their financial information. Real-time payments also benefit platforms and marketplaces that need to pay their workers efficiently and quickly.
Digital-only banks. Digital-only banks offer more affordable cross-border transaction fees, which is beneficial for gig workers who work with clients from different countries.
Niche job platforms. Niche gig economy platforms match specialist roles with organisations and individuals that need them. This is beneficial for freelancers who have unique skills and need to find work that matches their skill sets.
More regulations protecting freelancers. In the early days of the gig economy, employment platforms classified workers as independent "partners," which left them ineligible for employee benefits like minimum wage, pension, and holiday pay. As time goes on, more regulation is expected to be put in place to protect freelancers in the future.
Where regulations are concerned, payment systems will need to work in conjunction with governments and tax agencies to include employee benefits.
These considerations will need to factor in:
A clear and legal minimum wage.
Holiday pay accrued after every hour worked, up to 28 days per year or the national recommendation.
Statutory minimum length of rest breaks as required by employment law.
Protection against unlawful discrimination at work or whilst working.
Pension contributions according to government advice.
In conclusion, payment systems and methods are evolving rapidly to meet the needs of gig workers and employers alike. Real-time payments, digital-only banks, niche job platforms, and more regulations protecting freelancers are just some of the trends that are shaping the future of payment systems for the gig economy.