, Author: Oleksandr
How to connect FONDY to more than 2000 services. #2 Sending emails with custom design.
It is the second article in our series of materials on how to expand the capabilities of FONDY thanks to small integrations with other services. In the previous article, we made integration with Zapier and saved payment data to the Google Sheets document. Today we'll look at a case on how to replace FONDY template letters with custom emails of your own design.
After registering on the Zapier website, click the Make a Zap! button and perform all the steps for configuring the Catch Hook described in the previous article and then go to step 2. Do this …
Variant 1: Mailchimp
Mailchimp is a service for sending bulk emails/campaigns, and it cannot send single letters. For transactional emails, Mailchimp has an additional service — Mandrill. If you haven't activated it yet, you just need to register using your existing Mailchimp account: https://mandrillapp.com/login/
After configuring Catch Hook, choose Do this …2. Send Email in Mandrill:
Zapier will ask an API key for Mandrill: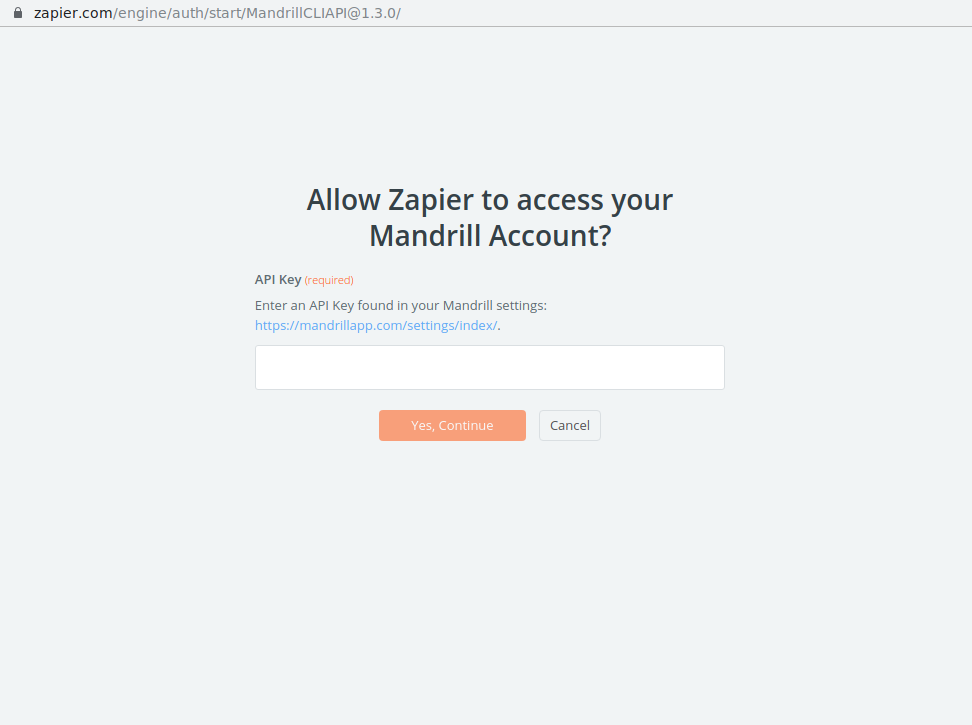 To get an API key open Mandrill via this link https://mandrillapp.com/settings/index/ and create a new key.
The next step is to set up sending your custom HTML template.
for To Email field you should specify Sender Email that you have got from WebHook at FONDY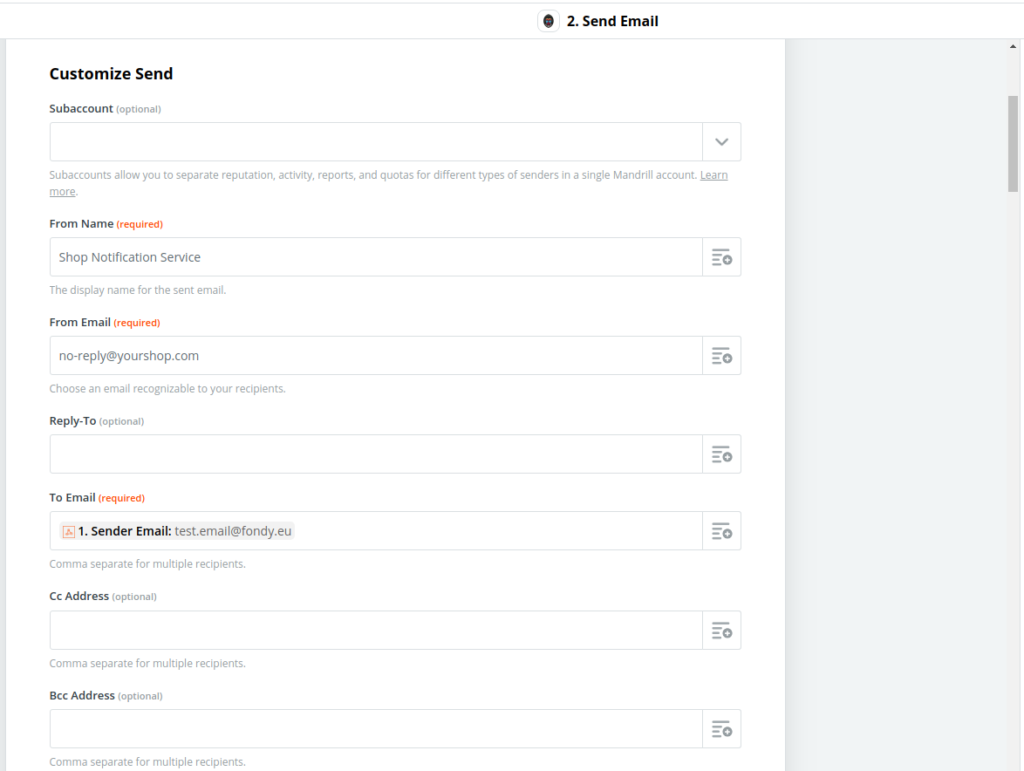 as html body you can use HTML template of a letter that was created in Mailchimp or any other editor:
You can also insert macros into the body of the message using the data received from the Catch Hook. Let`s test sending of the email by sending a callback from the FONDY merchant portal:

Thus, you can replace the design of standard FONDY transactional email with any design you wish or are already using in your email marketing: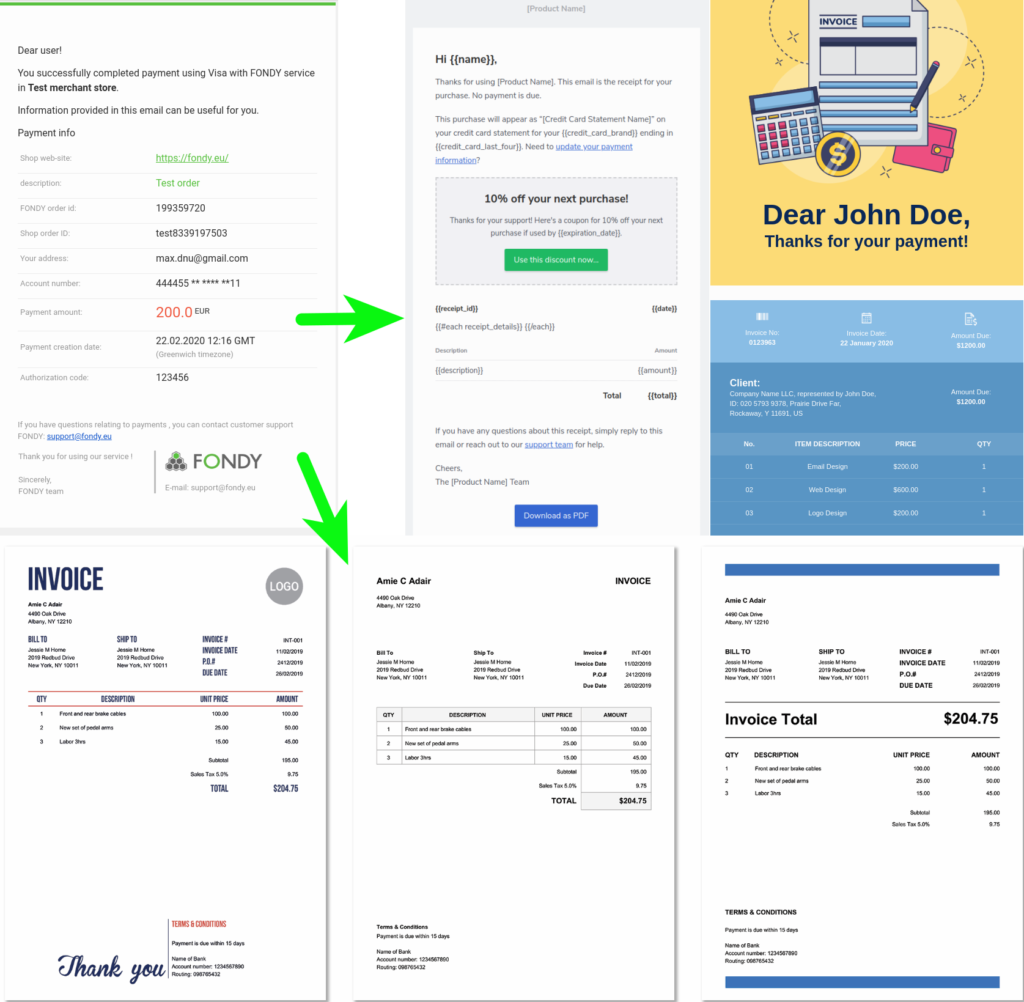 Variant 2. Sending via SMTP
Similarly, instead of Mandrill, you can use the SMTP by Zapier application. In the Do this … step, specify SMTP by Zapier and configure it: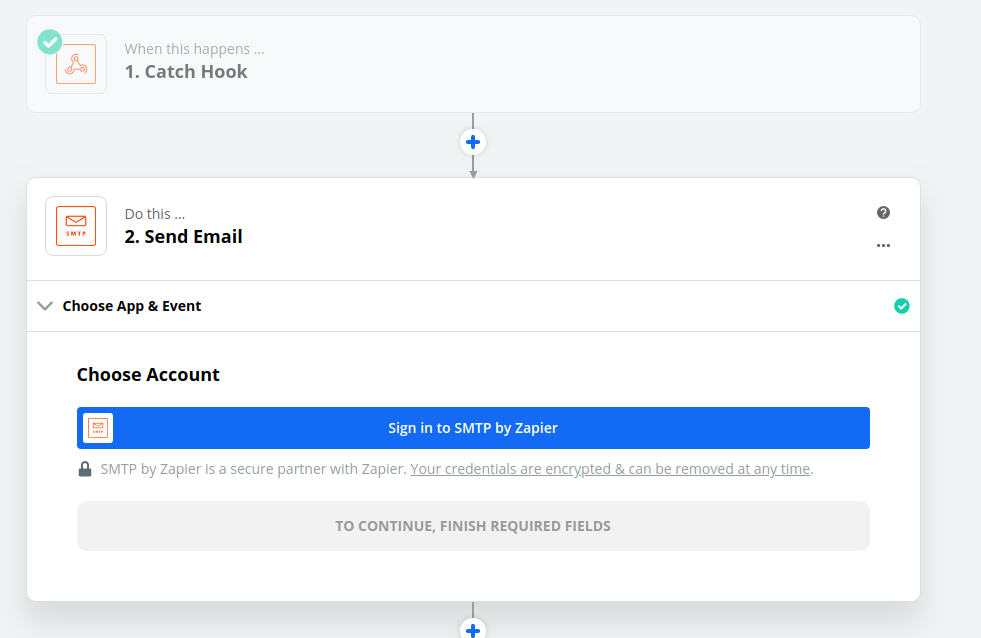 Next, specify the details of the connection to your SMTP server. This could be gmail, yahoo, outlook or your corporate SMTP: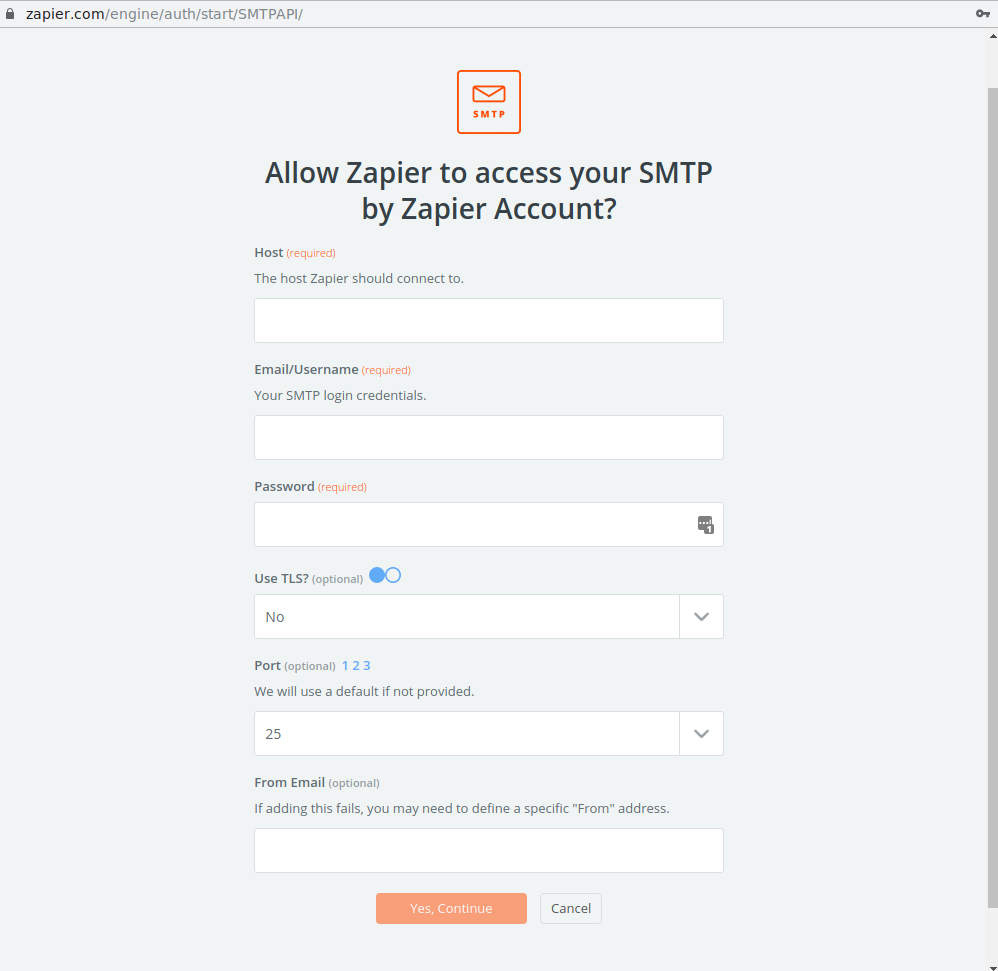 Also fill up Sender Email, Subject, Body HTML: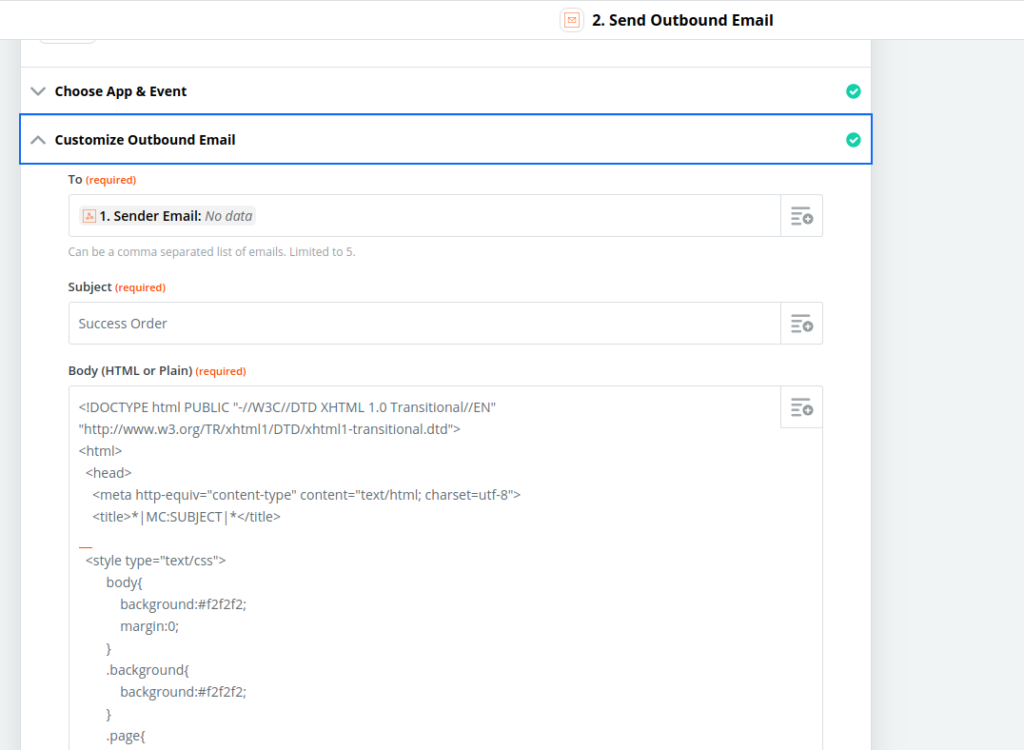 Done, now you can test the sending of emails by sending a callback from the FONDY merchant portal.