, Author: Oleksandr
How to connect FONDY to more than 2000 services. #1 Saving payments to Google Sheets
We`re opening new topic: how to connect FONDY to literary anything via Zapier or Funnel.io
Today, let's look at the case of how to save all payments that passed through FONDY in a separate Google Sheets document. To do this, we need an account on Zapier.com.
After registration, go to Zapier account cabinet and click the Make a Zap button!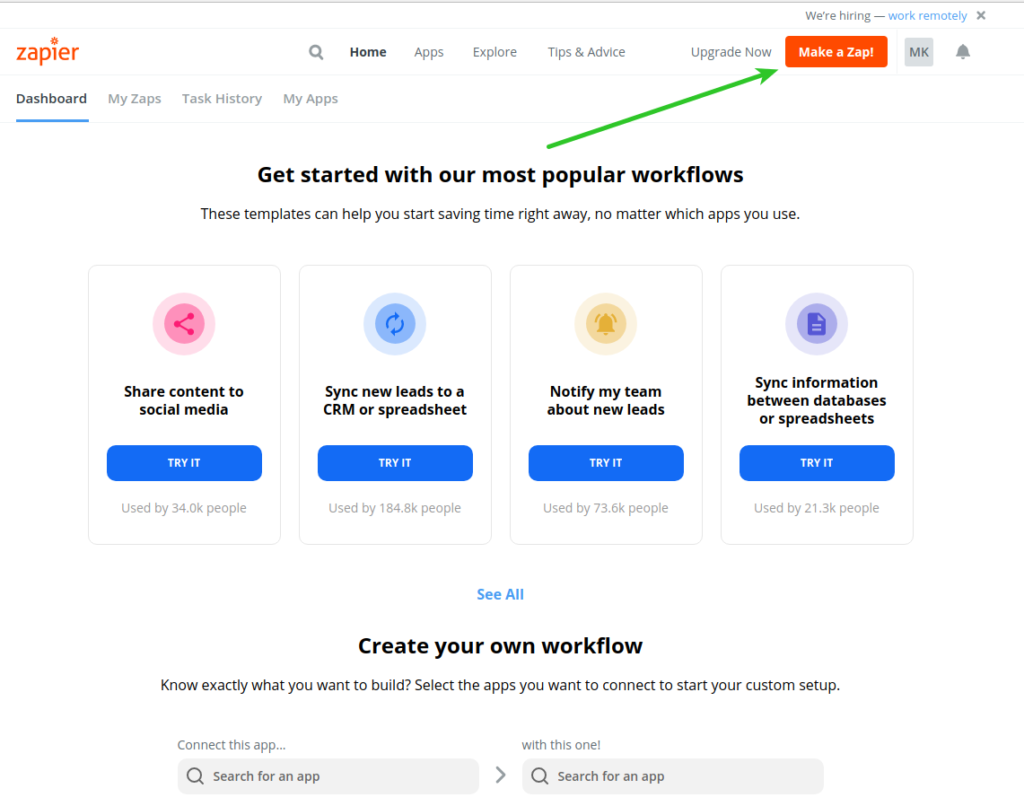 The next step is to configure notifications (server callbacks) from FONDY to be sent to Zapier for all payments.
Use "When this happens/Choose App & Event":
Choose App: Webhooks by Zapier
Choose Trigger Event: Catch Hook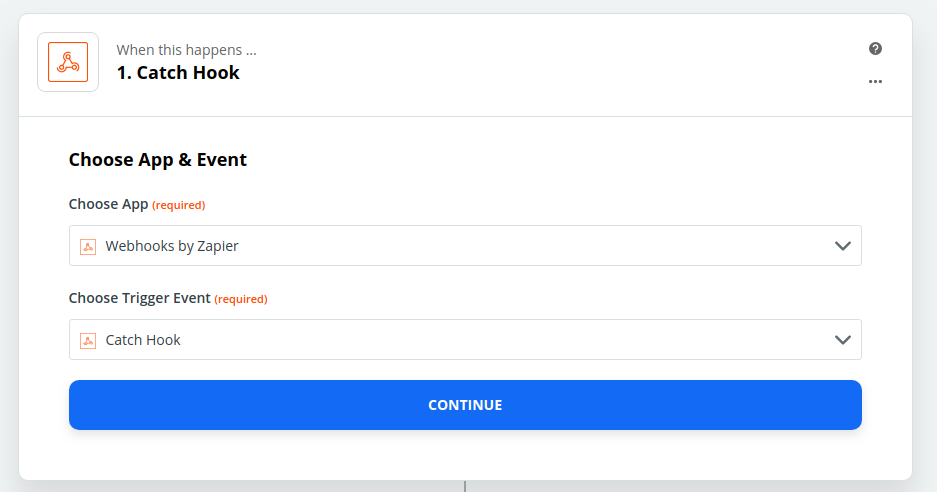 The Custom Webhook URL obtained in the next step looks LIKE "https://hooks.zapier.com/hooks/catch/xxxxx/yyyyyy/" move it to your merchant's settings in the FONDY merchant portal in technical settings in the Server Callback URL parameter:

Next, go to the Customize Hook step. At this stage, we will emulate sending a notification from FONDY to Zapier and test parsing this data on the Zapier side. There are two ways to send a notification
1. find a previously paid payment and click the Send Callback button in its details

2. create a new payment on your merchant and pay for it (you can use a test one)
As a result, Zapier should show us something like the following image: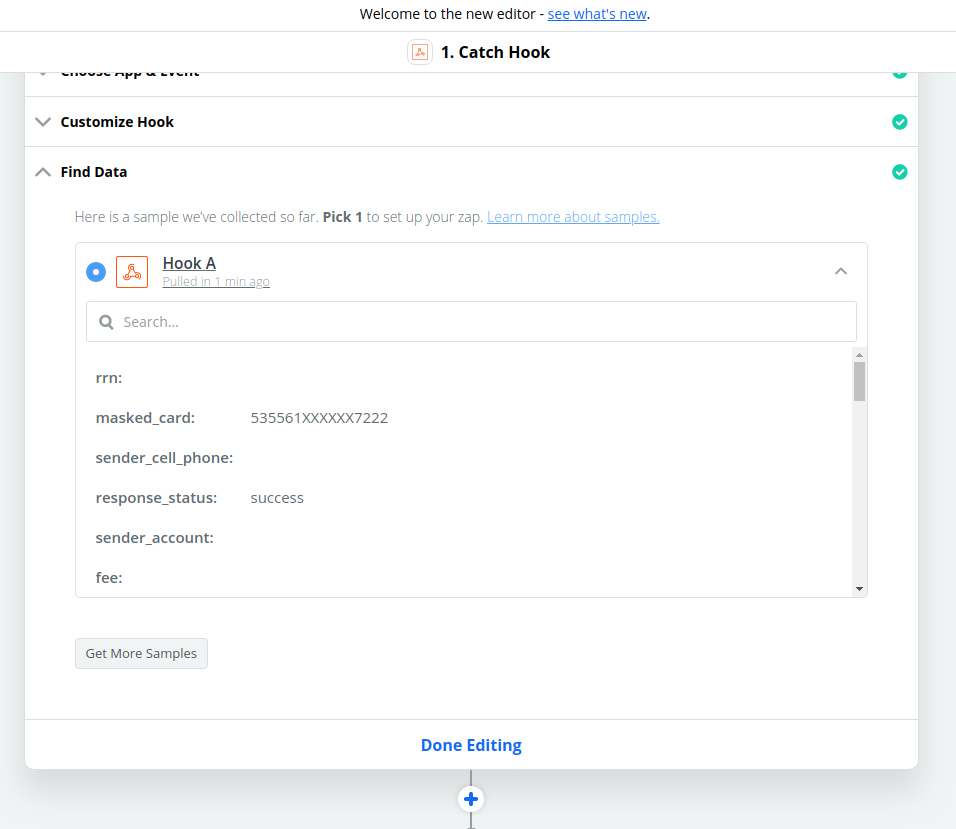 This means that Zapier captured and parsed the callback.
Next, go to step 2. Do this … and find Google Sheets: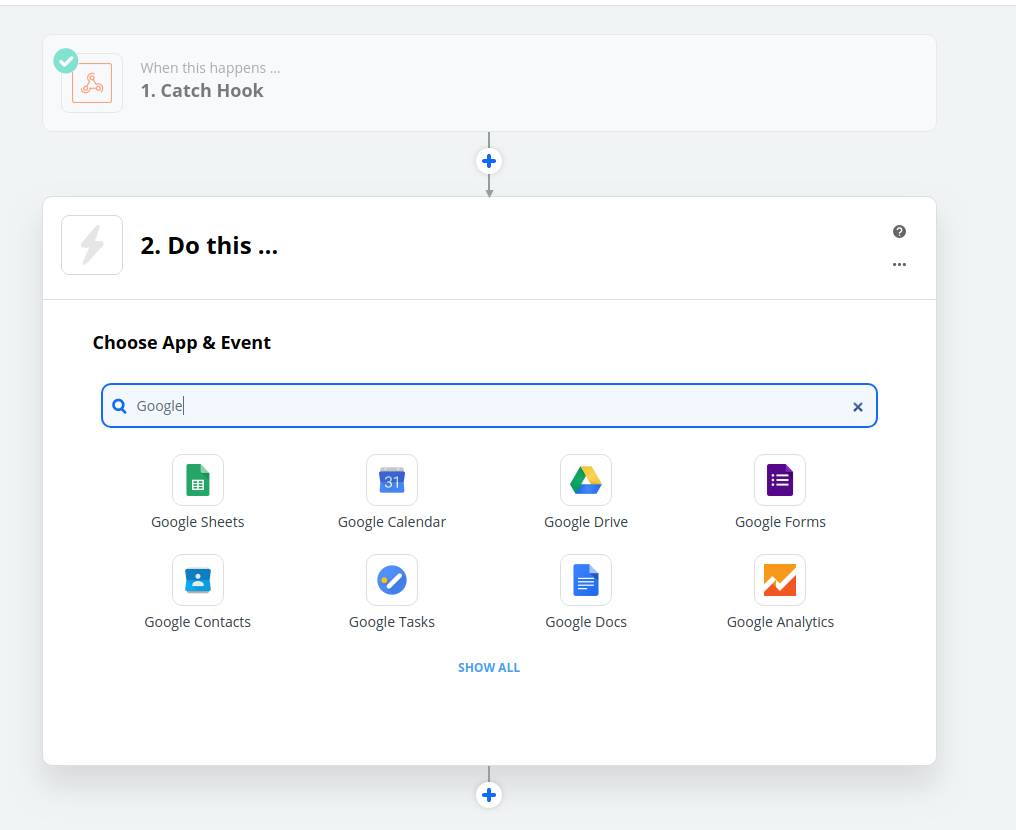 Choose Action Event: Create Spreadsheet Row
Zapier will offer to log in to Google Sheets.
In advance, we create an empty document in Google Sheets in GDrive with the first line as headers. You can copy from our example: http://bit.ly/2RbzzYZ
Zapier will get all the fields from our document. They must be associated with the data obtained in the previous step in callback: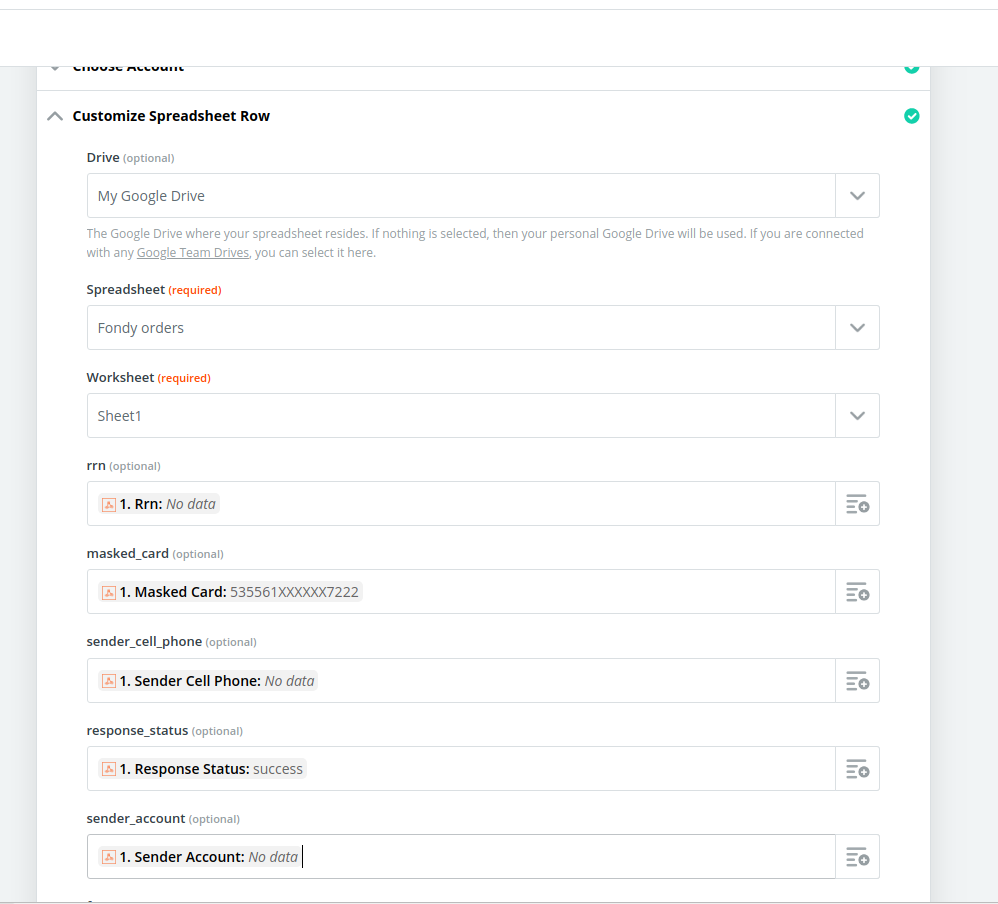 Test: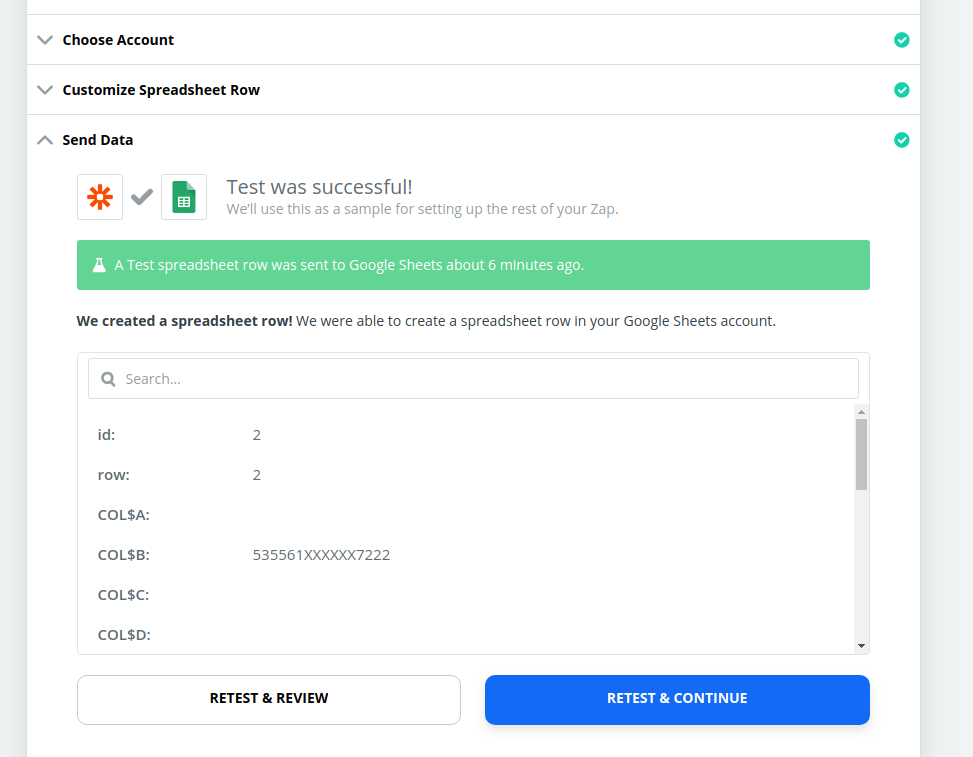 As a result of the tests we observe adding an entry to our Google Sheets document: